Being up in Sydney is kind if like being a kid in a candy store.
As a photographer there are soo many things here to photograph and the textures and feeling of the place is sooooo different to Canberra.
Canberra is very organised and clean. Sydney is the other end of that.
Canberra has very little in the way of mess and things that just seem out of place and Canberra is very straight faced. Sydney is not.
Let me give you a prime example. The other night when I got back to my room at 2am after covering a the LDA (Latin Dance Australia) ball, I looked out across my balcony into Sydney Oylimpic Park where I could see an large area if grass and on that grass to my surprise there were 6 people kicking a ball around. What the hell is with that….. It's 2am and you are out kicking a ball around…. Ha ha ha
Another example, as I look out my room I see many different things to photograph one of which is the train station.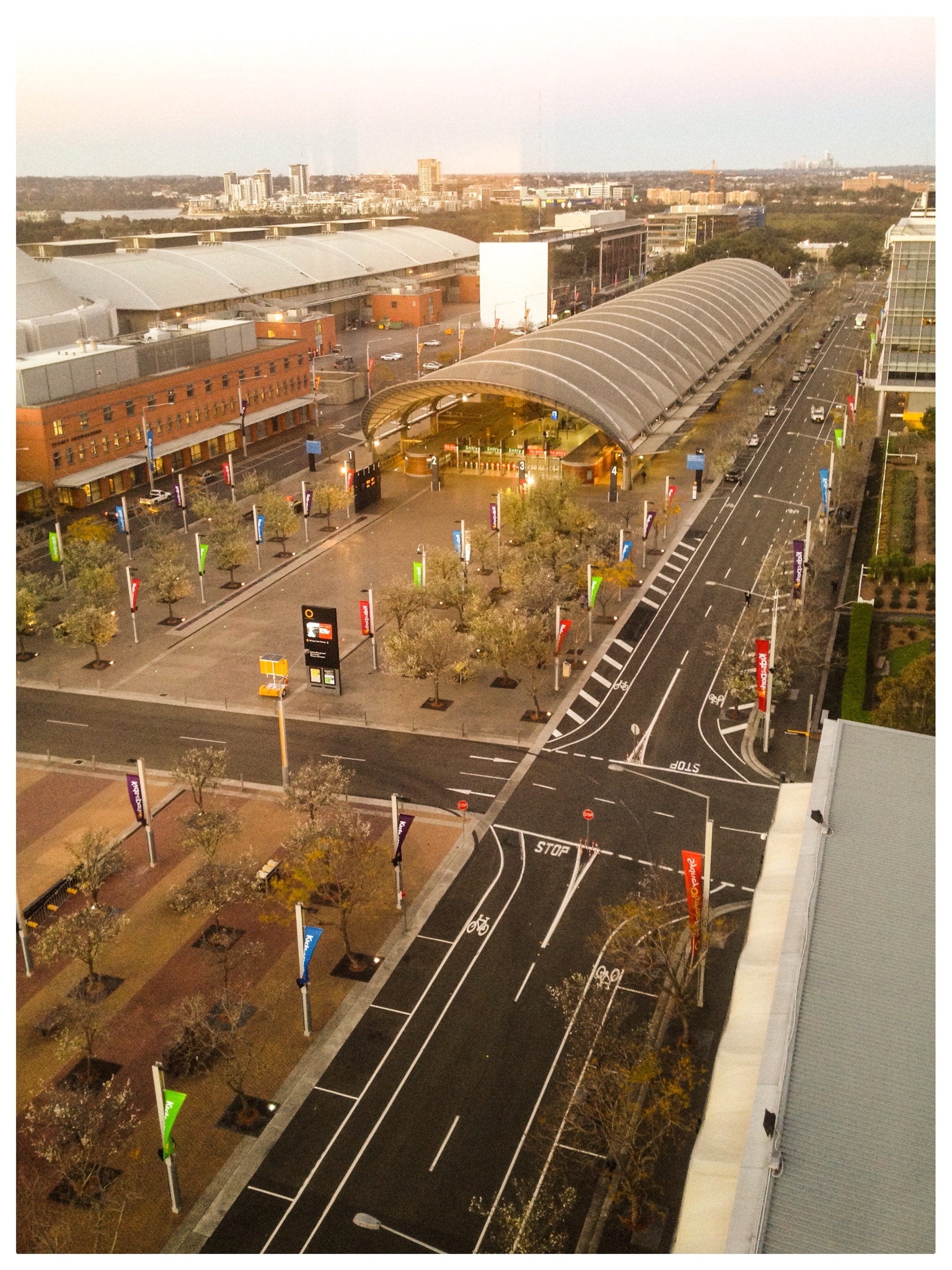 This train station only goes to one other stop and sits in among old and new buildings, some of which you will see in future blogs after I get the chance to photograph them over the next day it so.
The mix if old and new but mainly old is quite fascinating to me and when I see old houses I just want to be able to walk in to see what is there, I want to be able to take photos and capture the stories that these building have gained over the years and I just want to capture that essence and feelings contained with in those walls….
So let me throw this out to you. Take some photos of where you live and capture all those things I just explained and send them to me. The best photo that tells a story if the place I will post on my blog next week when I get home, along with a quick interview with the winner, so they can tell the world what it is like to live where you live and tell everyone the feelings that are contained in your image.
Good luck and if you need a hand or after some ideas drop me a line.
So hope to it as you have until next Monday.
Have a great da and enjoy the Sydney sunshine and great weather.