Those that follow me will know that some months ago I popped out to Parliament house here in Canberra to photographe three people that were skating from Canberra to Sydney to raise money for a young child with Cancer. See here for the original blog post
Two of the three have come back to Canberra to attend the Summer Nats (Summer Nationals Car event) that happens every year here in the Nationals Capital.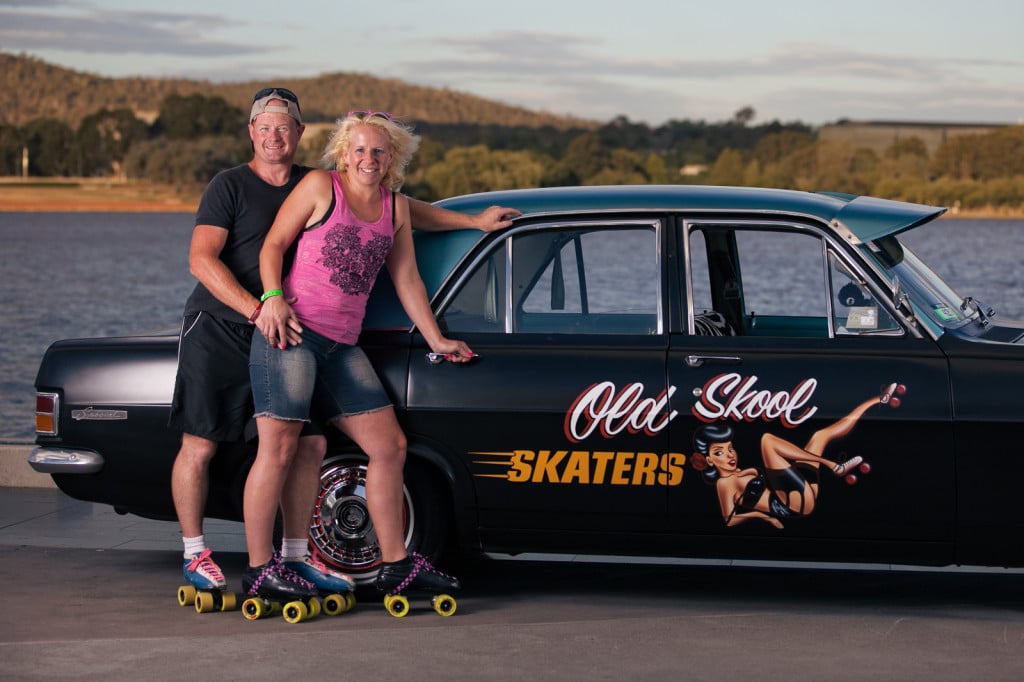 I was so impressed with not only the sacrifice they did for a child and family in need when I heard they were coming back I knew I had to do something. for them as a sign of my appreciation.  Exactly what I didn't know….
That was until I saw photos of the car they were driving down here to enter it into the Summer Nats.  My little brain started to think of a plan and what I came up with was to get a model together and we would take some photos of them with their car as a keepsake and a way of thanking them
The car was a vintage with some vintage pin-up style image on the side, my job was to match the image of the car with the model….
The question was where the hell do I find a vintage pin-up model with 2 days notice…
I put the word out to the modeling community and was flooded with offers.  One of the models was keen to do it but given the story behind it she suggested she ask her friend.  Miss Ink ACT (Canberra) and Miss Custom vintage pin-up model…
Well well well…  How about that….  I go from an idea of doing a pin-up shoot to scoring the best pin-up model Canberra has to offer and the best thing was she was super keen to help…. YEAH!!!!
A quick couple of message to Dan and Hillary and they were in.
One thing missing was the MUA (Make Up Artist)…  It just so happens that the MUA that was working at a wedding I photographed a week earlier was keen to help…. So the stage was set and with the location on the foreshores of lake Burley Griffin we were off.
Camera in hand and with excited parties…  It was going to be a great shoot.
After parking their car next to the lake, having a quick debrief with the model,  I whipped out my portable studio lighting equipment and the shoot started.
We moved through a few sets of outfits through out the afternoon and with spectators at the ready I had not shortage of hands to help me hold light stands to stop them flying away in the wind…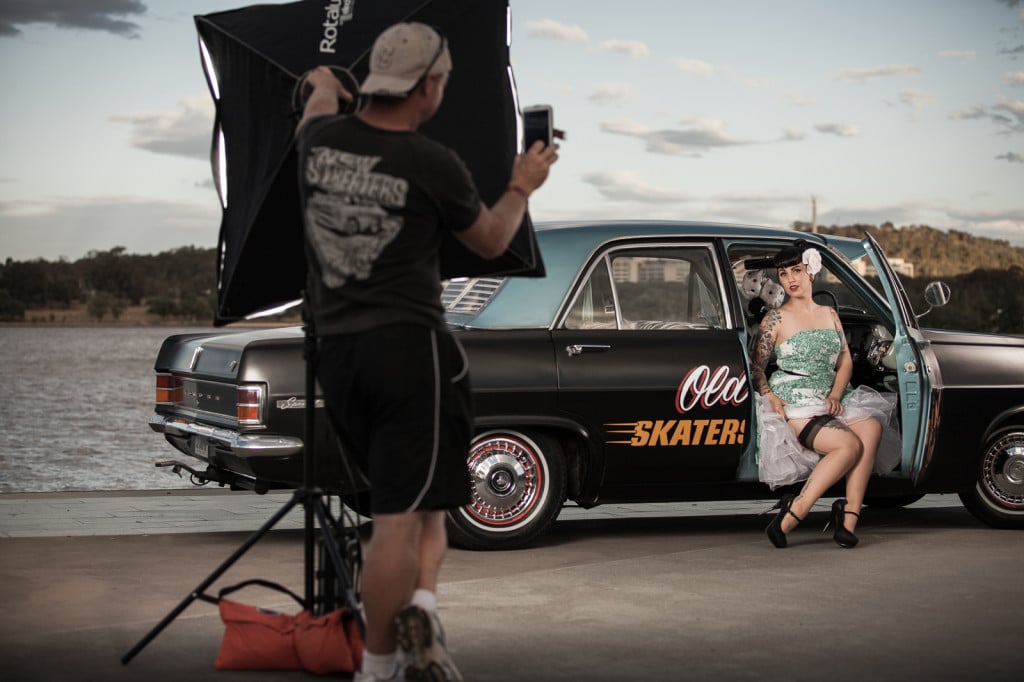 As I snapped way Dan volunteered to be my VAL (Voice Activated Light stand) – i.e. Hey Dan can you move that light 2 foot to the left…. Hey Dan can you move that light stand a little more… Hey Dan can you….. Oh you get the idea…
We moved through the shoot as quickly as we could while still enjoying ourselves and have a great laugh…
We switched between fantastic vintage dress after fantastic vintage dress all with the changing of spectators as they ran around the lake.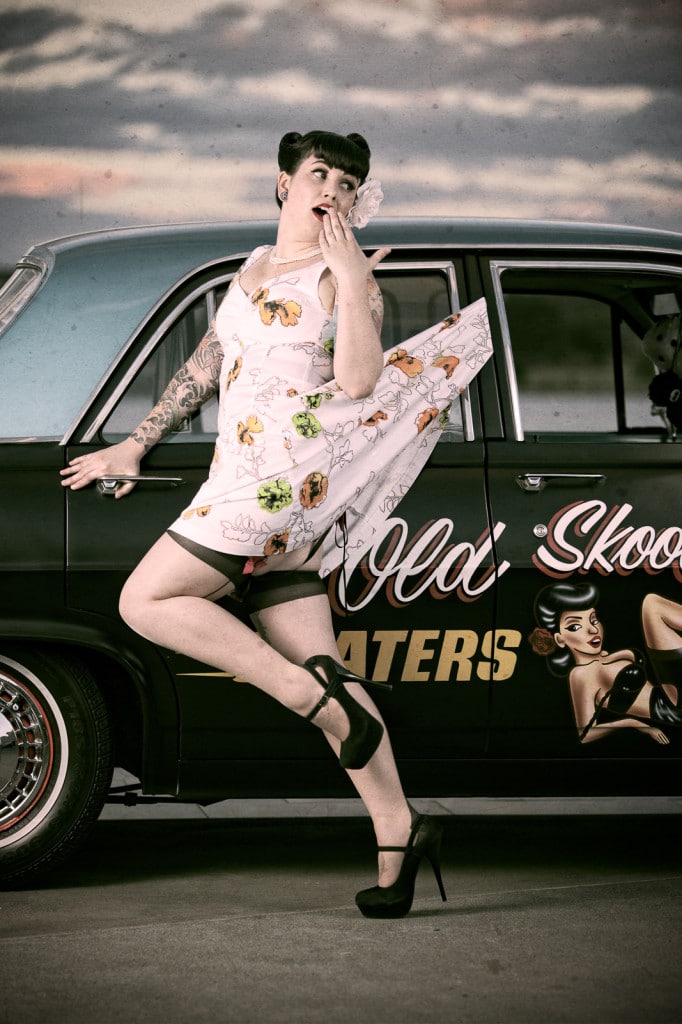 Picture this…  Where we were was right in front of one of Canberra high class restaurants, with the main windows of this restaurant looking out across the lake but in this case they were looking right out onto my set..
I personally think that we should of got a cut from the nights takings as we really did put on a performance.
What do you think?