Welcome back to another visual journey on my blog, fellow photography aficionados and nature enthusiasts! Today, let me transport you through the art of imagery to the heart of Australia's glorious wilderness—a place where the symphonies of nature are as visually stunning as they are audibly soothing.
Imagine stepping away from the chaos of everyday life and finding solace in the cradle of nature. Our first stop takes us to a hidden gem, an oasis of serenity in the midst of a verdant paradise. Here, nestled within the dense canopy of a thriving rainforest, is a sight to behold: the Beauchamp Falls.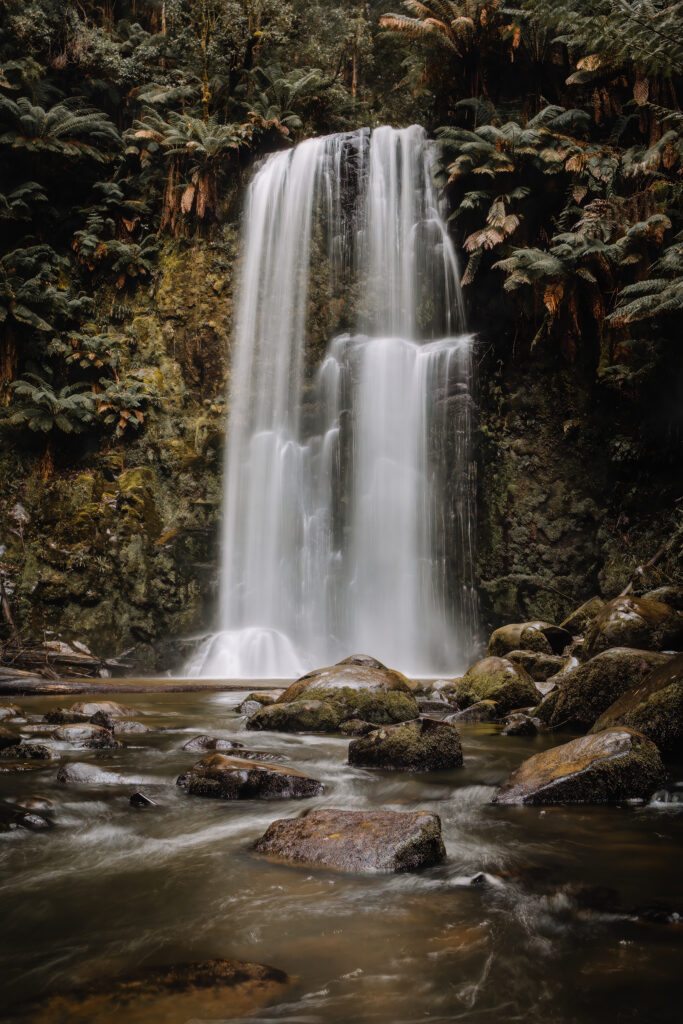 CapturLife – AI processed this image and unearthed the serene soul of this landscape. It dutifully identified the elements that make this photograph a window to tranquility—the towering trees, the lush tapestry of greenery, and the gentle cascade of the falls. In crafting the perfect title and poetic description, the AI highlighted the sensory harmony experienced at this location, emphasizing the sounds and sights that await any visitor. By embedding this information into the image, it preserves the narrative for future audiences, allowing for seamless searches and storytelling within image libraries.
As we journey on, the lustre of flowing water calls to us once more, and we find ourselves drawn to the rugged beauty of MacKenzie Falls. A short trek from our previous scene, this location presents a starkly different yet equally mesmerizing portrait of nature's power.
Here, CapturLife – AI has worked its magic again, perfectly encapsulating the dynamic contrast in this landscape. The AI's algorithms dissected the scene, tagging and titling it to reflect the elemental dance between rock and water. As the falls cascade relentlessly over the age-smoothed stones, the description penned by the AI helps us to feel the mist on our faces and hear the rush of the falls—a testament to the technology's ability to grasp and convey the essence of a moment.
Each place speaks its own language—a silent language that bursts forth in colour, texture, and the incessant movement of water. What I strived to capture with my lens, CapturLife – AI has adeptly translated into words and embedded metadata, ensuring that the silent language of these places can be spoken aloud on platforms worldwide.
Thank you for joining me on this pictorial exploration. It's the raw power of nature paired with the refined capabilities of AI that allows us to hold on to these fleeting moments, sharing them far and wide. Until our next adventure, keep chasing the light and the moments it reveals.