I must say as an event photographer that gets to also travel where ever the events are, I attend all sorts of parties but yesterday was a first for me.   While it was  a party it wasn't for anyone but for the 1st birthday of FRoC (Female Riders of Canberra).
These are a bunch of motorcycle riders that just wanted to have a club for the ladies and it was their first birthday yesterday so why not get a portrait photographer to come along and get photos of the ladies with their bikes as a way to celebrate?
So that is what I did. 🙂
This shoot was different, though.  I knew the ladies wanted to get shots with their bikes and I know they would want the best lighting possible and I knew that my largest softbox was only 90cm x 90cm that is great for single or couple shots it isn't really big enough for things like people and bikes unless I gang a few of them together.
Having done that a heap I wanted to avoid it as it brings in its only problems and as I also want to start to photograph the larger object or using a single light source I bit the bullet and bought a new 190cm Elinchrom Litemotiv and to say it is huge is an understatement.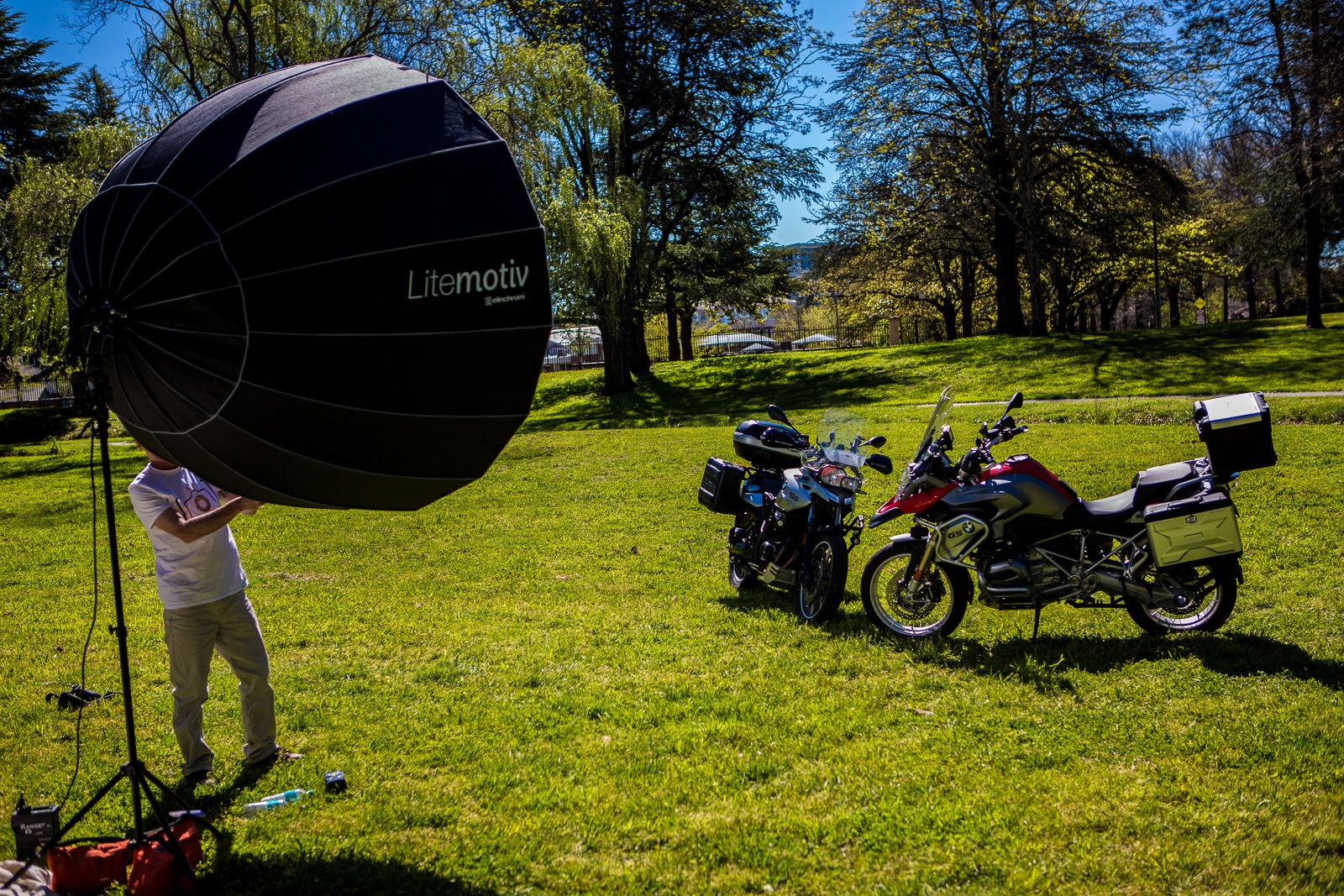 It is fair to say after using it for this shoot and the amount of light and quality that this  pushes out in full midday sun, this is now a valuable part of my portrait and event arsenal.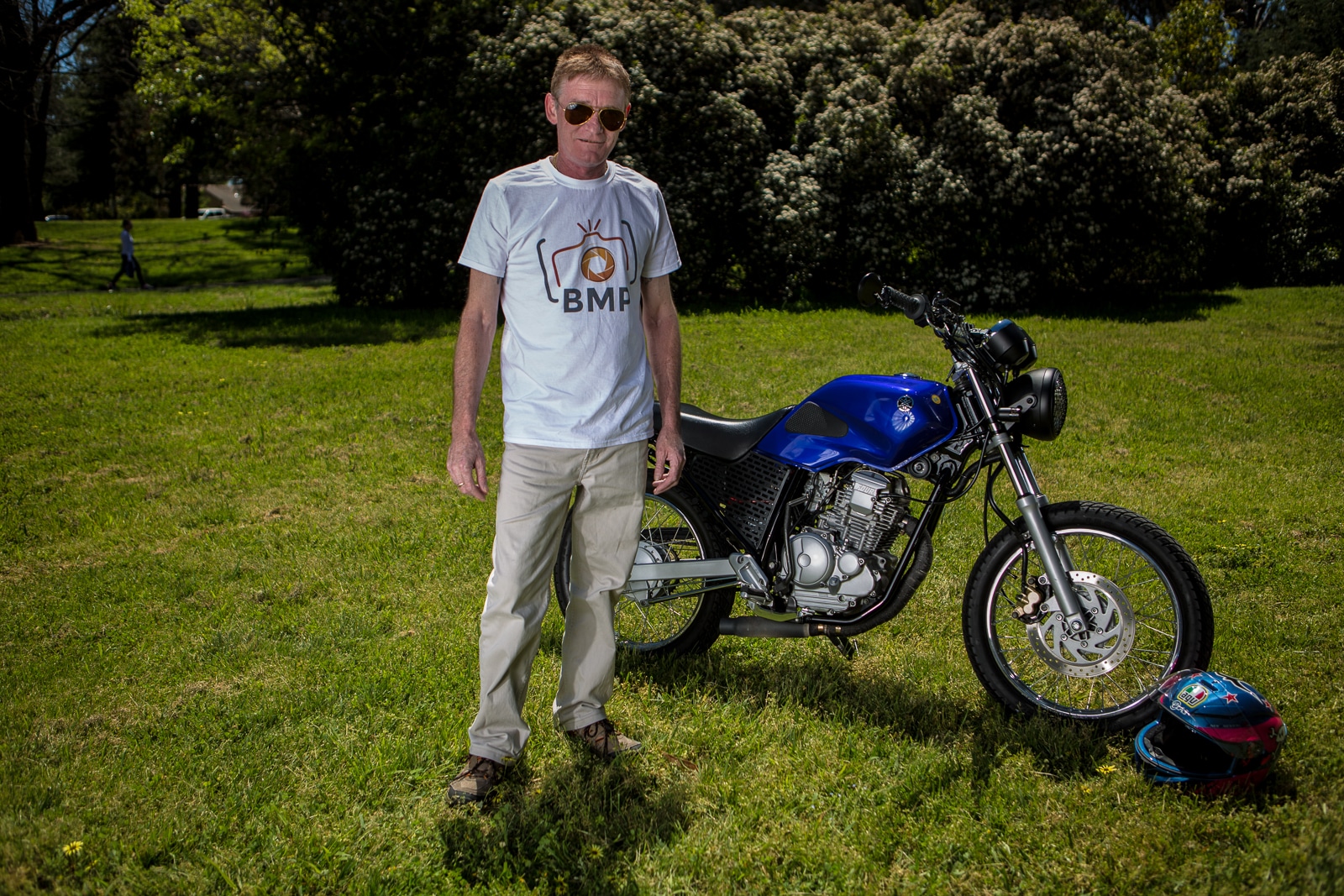 As you can see from the image above there is very little shadow and it is almost impossible to see any bright patches on the grass from the massive 190cm Octa.  Very nice I must say.
Some more playing with this new softbox is on the card in the coming weeks to see where I can push it, which I will add should be a lot of fun. 🙂