Armed with my freshly-acquired media pass, I ventured into the world of Red CentreNATS with anticipation. The safety briefing was crisp and clear: "Don't get run over, steer clear from foolhardy endeavors, and certainly don't nudge others towards them!" Sounds pretty straightforward, doesn't it?
My first stop was the renowned Alice Springs Inland Dragway, affectionately dubbed 'ASID' by the locals. The agenda for the night? Burnouts, then some more burnouts, and, you guessed it, even more burnouts!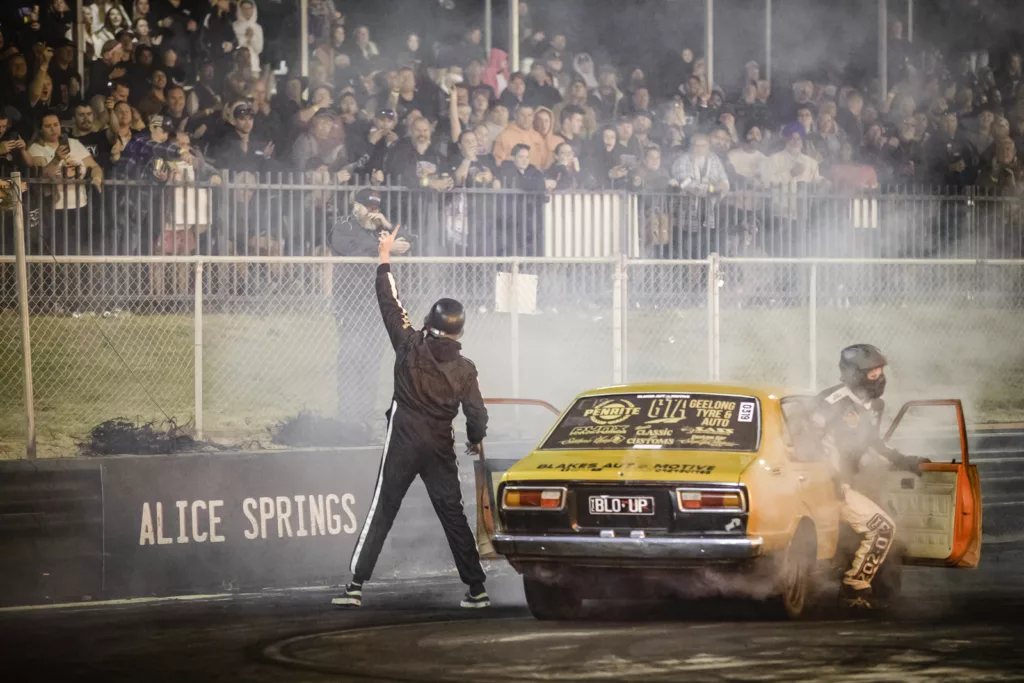 For someone new to the burnout competition scene, it was an overwhelming sensory experience. The sheer volume of the engines roared in my ears, punctuating the night with their powerful revs. The dense smoke clouds that each car conjured created an almost surreal, foggy atmosphere, making visibility a playful game.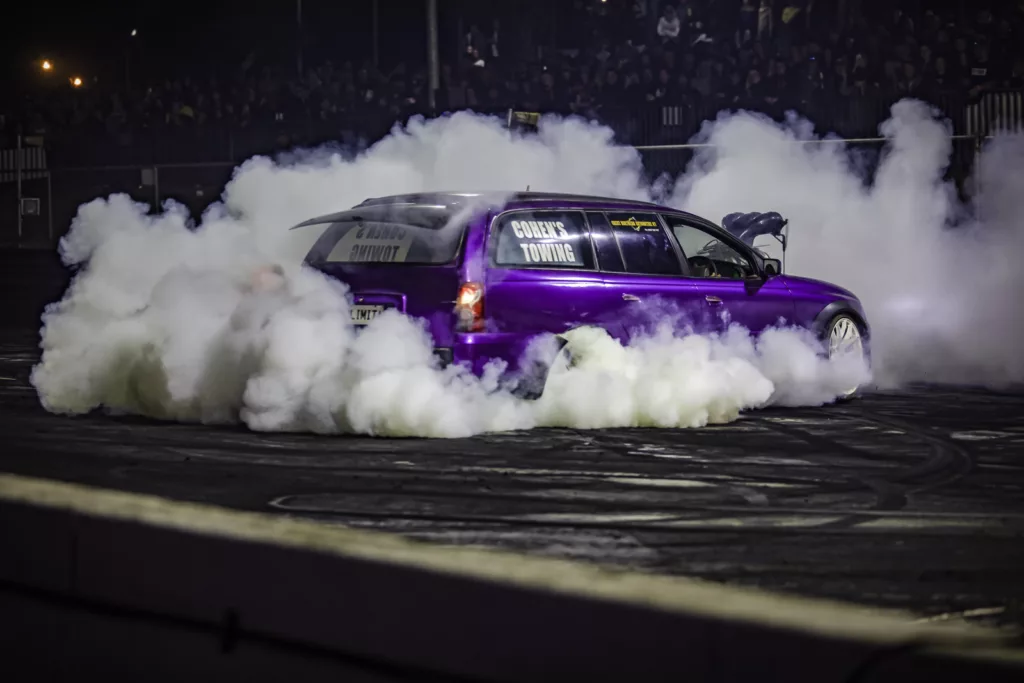 But it wasn't just the sound and sight; the event engaged all senses. The smell of burnt rubber permeated the air, and if you were close enough, tiny fragments of tires and bits of metal, stripped from the overworked wheels, could be felt. As the tires of these monstrous machines succumbed to the torture, giving way to bare rims, the burnout pad transformed into an electrifying stage of sparks and flames. The metallic rims scraping against the ground was reminiscent of a fireworks display – unexpected and mesmerizing.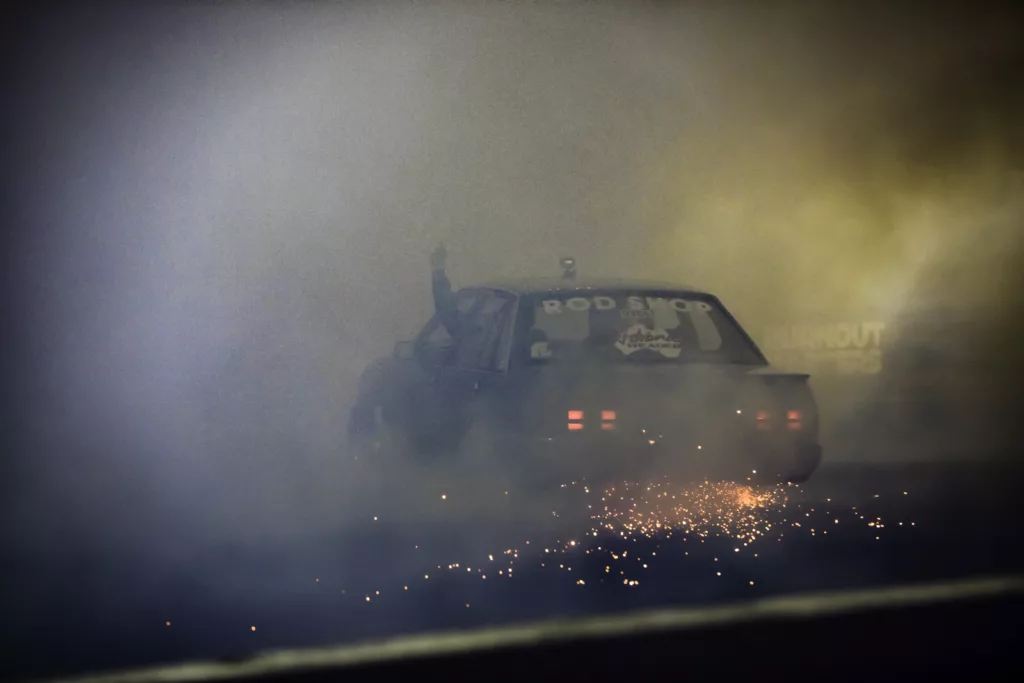 To say it was an exhilarating night would be an understatement. It was loud, it was dirty, and it was an adrenaline-packed spectacle that I won't forget anytime soon.