Easter means different things to different people.  For some its about Jesus rising from the dead, others it about eating chocolate, while others it is a super long weekend to relax.
For me it's a new beginning, as it represents new life, a time where we get to eat a lot of chocolate, relax and think about where we have been, and where we are going.
As I reflected over the last few years I remembered a self portrait Easter photo I took back in 2012.
Looking at this photo is reminded me that taking photos can be a lot of fun and while I take my business very seriously it is the silly and stupid moments that really stand out..  The memories of life, captured a frame at a time.
The fun and creativity that photography allows is something most of us never really play with…  So as you stuff your face with eggs and bunnies today…  have a bit of fun and try not to take life to seriously…
Go capture some great fun images and send them to me, as I would really love to see them and share them with the world.  🙂
Happy Easter and take it easy.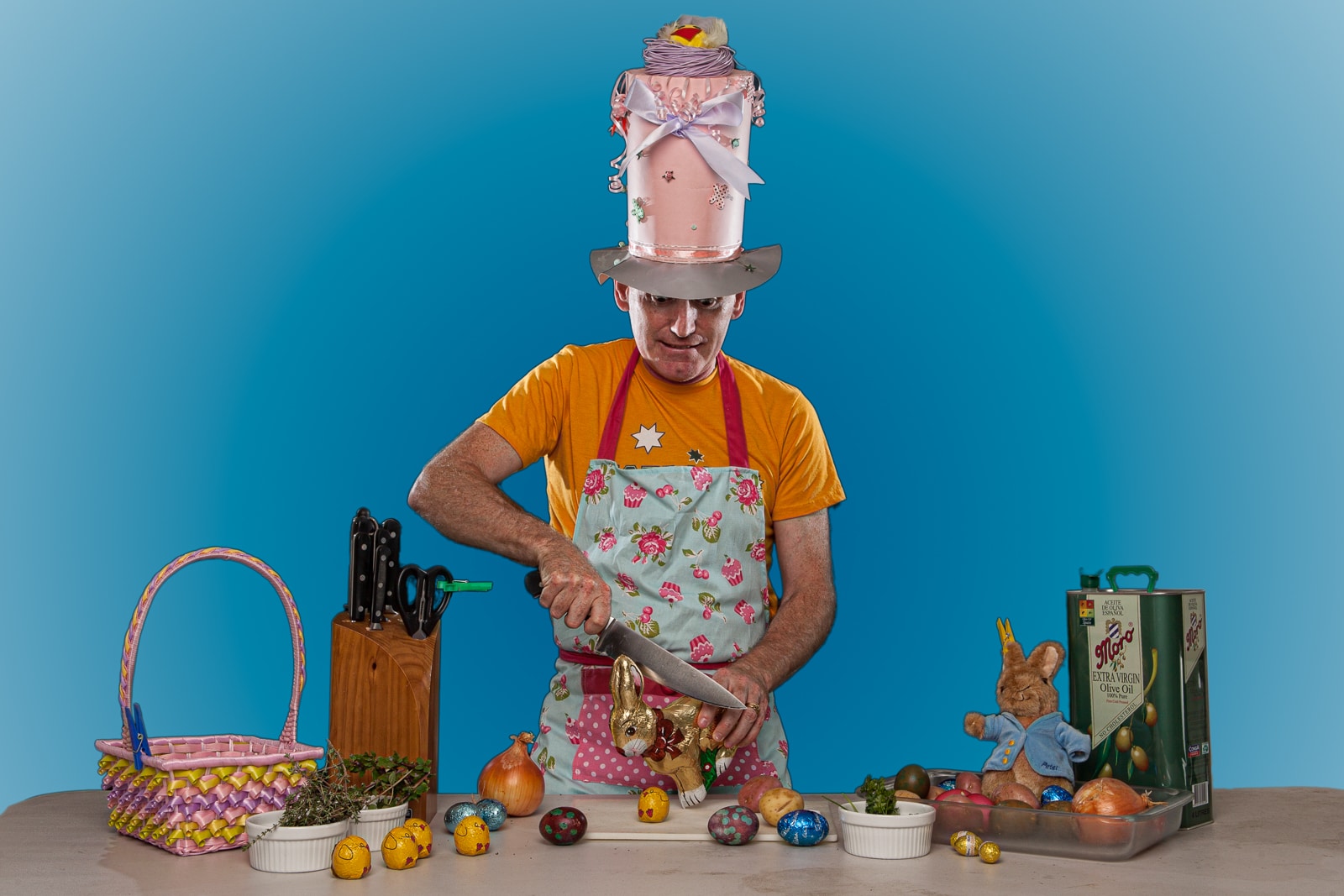 Note: No bunnies or eggs were hurt in the making of this image…. Now of course after the image was made it was a great roast. 😉