On Sunday I had the privilege of going out and photographing I feel will be a moment in Australia's history.
It was a walk to support marriage equality here in Australia, a walk together like-minded people for a common cause shape and change Australia's future.
While the walk itself was not too different from many of the other walks I photographed what did made a different was that it was organised by the youth of Canberra. Now I'm a true believer at our future is in the hands of our young, it is them that will grow into adults and into our leaders of both our country and our immediate peers, and if Sunday is collection of young people is anything to go by we are really in good hands.
The weather was atrocious and I must say it was one of the coldest days that I've experienced in some time and by far one of the coldest events I've photographed. While the actual numbers of the participants in the walk was only a couple of hundred it was a dedication and drive for standing up in something they believe in even if the weather was totally crappy.
Looking at the faces that were in the crowd it got me thinking of the times in our history whether youth have shaped our future. One of the most prominent times is back in the 60s, and 70's with the burning of the bra and the protests against the Vietnam War.
Is a look at this photo below see the young spirits that I feel encapsulated those times of what seems so long ago.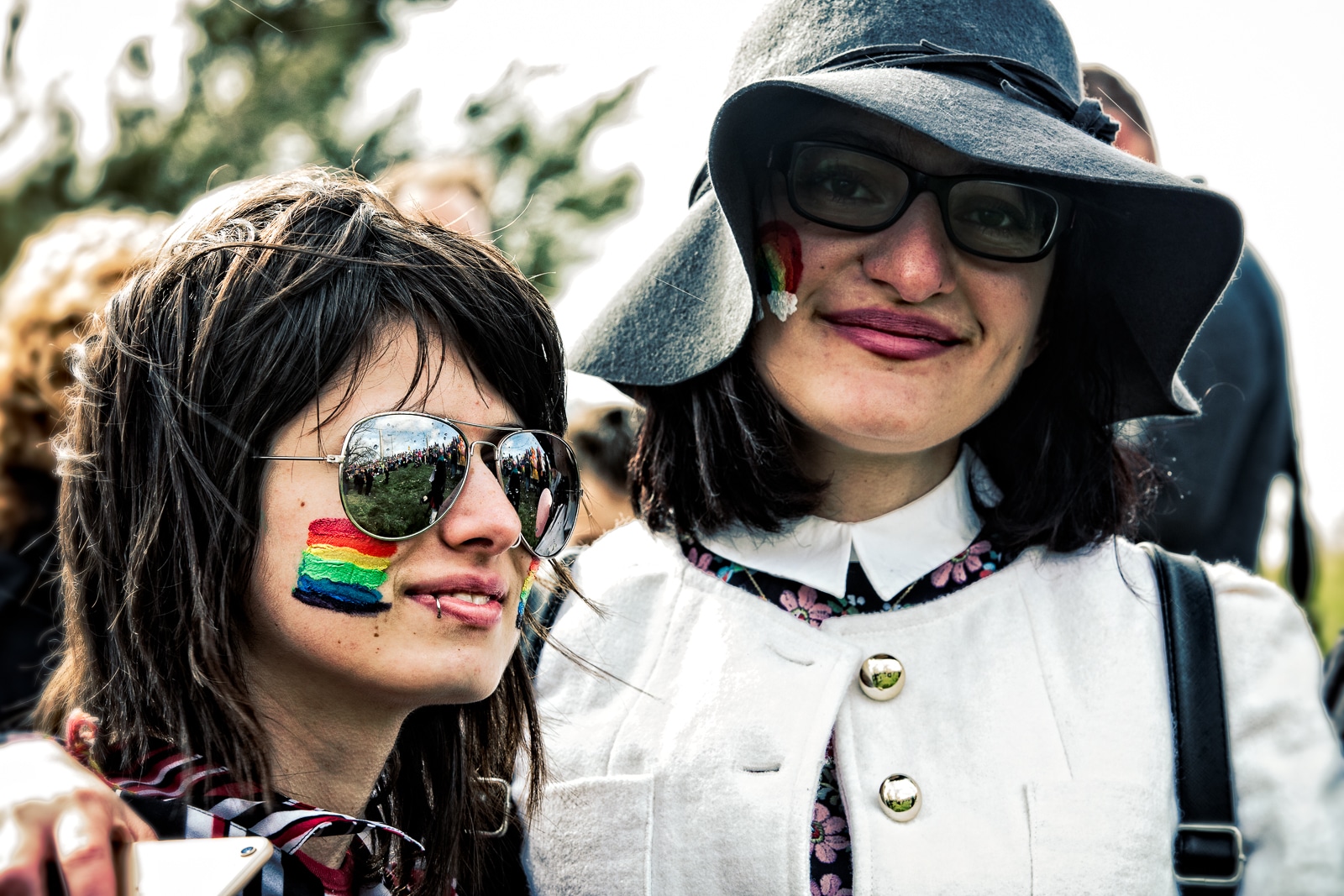 It was good to be able to capture these kids and see the joy and determination in what they are trying to achieve.
What I really appreciate and I think everyone can, is that the organisers of this walk are just teenagers. Kids, not too much older than my daughter and they clearly have a vision of Australia's future, a future that I feel is inevitable which is why I'm glad that I had the opportunity and time to photograph such an event.
With love, passion and determination we can all change the world. It just takes us to actually want to make it happen.
Same is true within ourselves, we can do great things, things that we never thought possible and things that are beyond comprehension.
Just like these young girls had a vision to create a walk for marriage equality, they are in fact doing much more. Through their actions and determination they are changing the world, they are making a difference, and I for one am incredibly proud of such a feat. Not because it is about marriage equality but more that gives me faith in our children they can actually find the determination and drive within themselves to make this world a better place!!
What can you do today to make this world a better place?
NOTE: You can see the entire collection of photo by clicking on the Events on the menu on the left of this screen. 🙂