Over the new year I was up in and around the Blue Mountains of NSW taking in this wonderful countryside while capturing some landscape photo and what an experience!!!
Waking up on new years day I rolled out of my swag to get some early morning photos before the sun decided to cover the entire area with harsh shadows as the light pieced through the trees.
Quick stroll through the campsite revealed this little fella just having is morning breakfast. 🙂
These little swamp wallabies are the cutest little things you'll ever see. They only stand around 40 cm high and have the fluffy as coats that look incredibly soft. This little chap was happy for me to snap his photo while he went about his business of foraging around the campsite.
I wasn't quite sure what to expect from this campsite but after a five hour drive was happy to see the sign of what would be the place I would spend my New Year's Eve.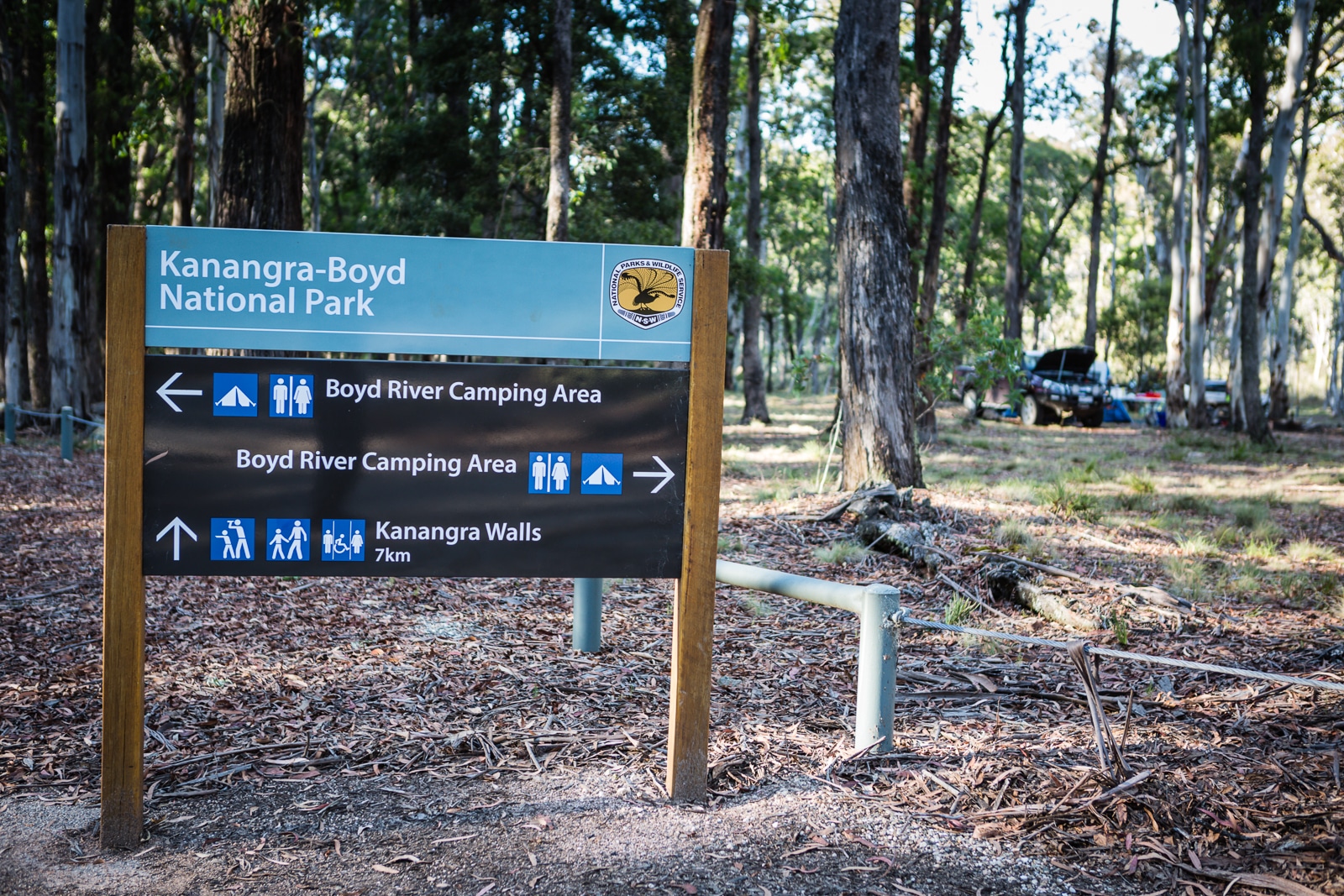 I have to admit I was pleasantly surprised of the quality of this campsite. It had toilets scattered throughout and had the option to either camp next year vehicle or use one of the other predefined camp spots that had established fire pits with hot plates. The location of this campsite is ideal as it is located just down the road from Kanangra Walls, which was fantastic as I got to see 2015 out while taking photos and looking out over the gorge.
The campsite also has a small hut with a very impressive fireplace, one I could see myself sitting in front of. 🙂
No matter how impressive the campsite and the fireplace was it really couldn't compete to what I was about to see!!!!  The Kanangra Walls and waterfall….
If you want to see photos of the gorge and the Kanangra Walls you have to stick around for a few days as they will come in a follow-on post. 🙂
All of these photos can be purchased from my online store and come as downloads or printed. Simply click on the link from the menu.