I was looking through the other photos I took of this area and I have to share these two photos before I moved on and showed you the photos of the glowworms in the area up and around Lithgow.
These two photos were taken from the Kanangra wall lookout.
The first was a couple of hours after the sun had set while the second photo was  maybe an hour after the sun had gone over the horizon and after the New Year's Eve fireworks I could see in Sydney.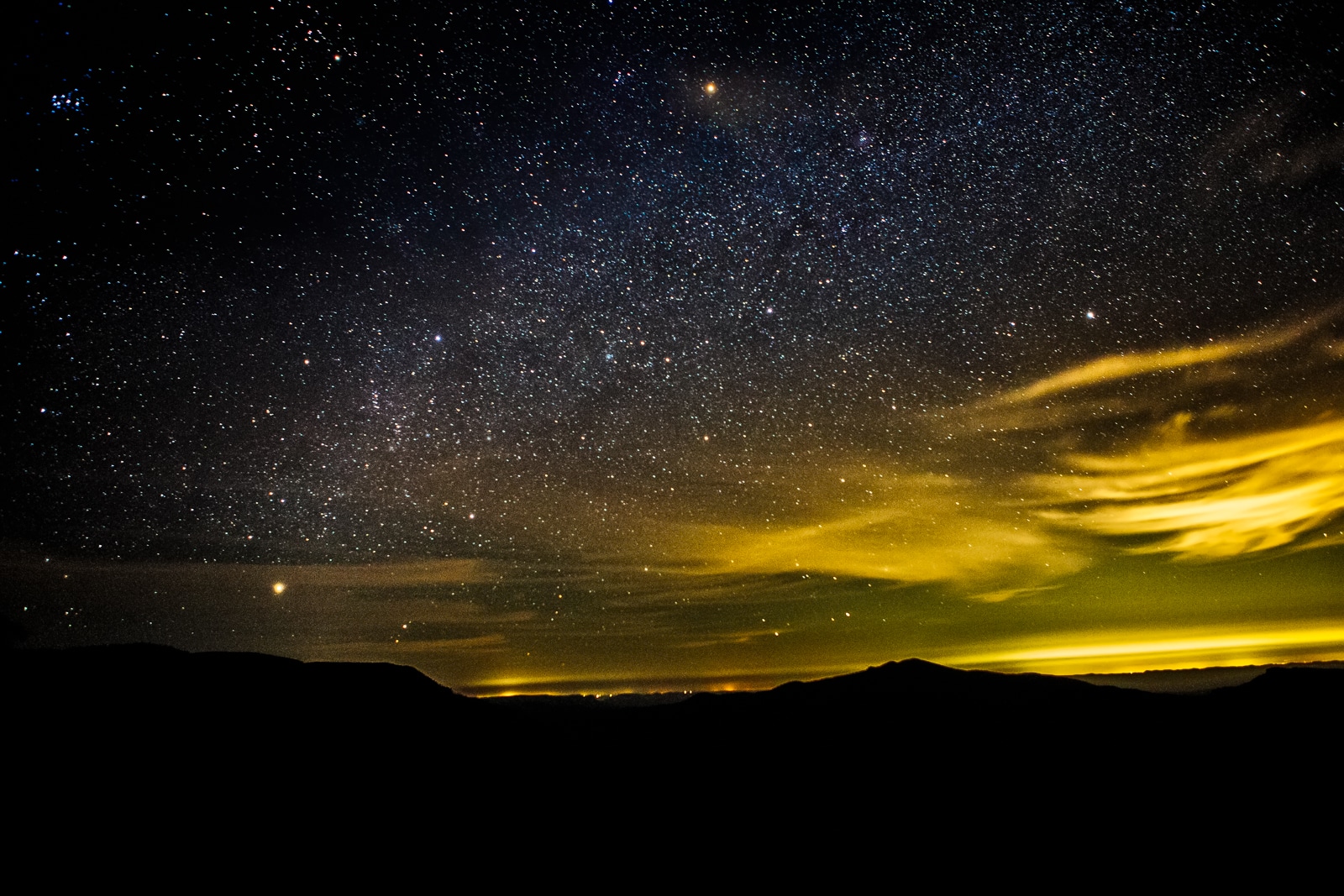 The glow from the photo above is from the lights at of Sydney which were 80 km away and in the direction of the fireworks I saw only minutes before taking this shot.