At the top of the stairs there is a fantastic lookout that looks over the magnificent Kanangra Walls.  These walls form the southernmost and of what is a spectacular valley and gorge that goes on for miles and miles from this location and believe it or not I had the opportunity to watch the new years eve fireworks from there.
Now for anyone that knows where the Kanangra-Boyd National Park is, they would know it is miles and miles and miles and miles away from Sydney so imagine my surprise when some of the other people there who have been regulars for years asked if I was hanging round to watch the fireworks. Now considering only had to wait another 40 minutes hell yes I was going to wait.
And to my surprise i could in fact see the fireworks from there!!!!! WOW
Before it got dark and the fireworks started I snapped this picture below and you can see why they call it the Blue Mountains!!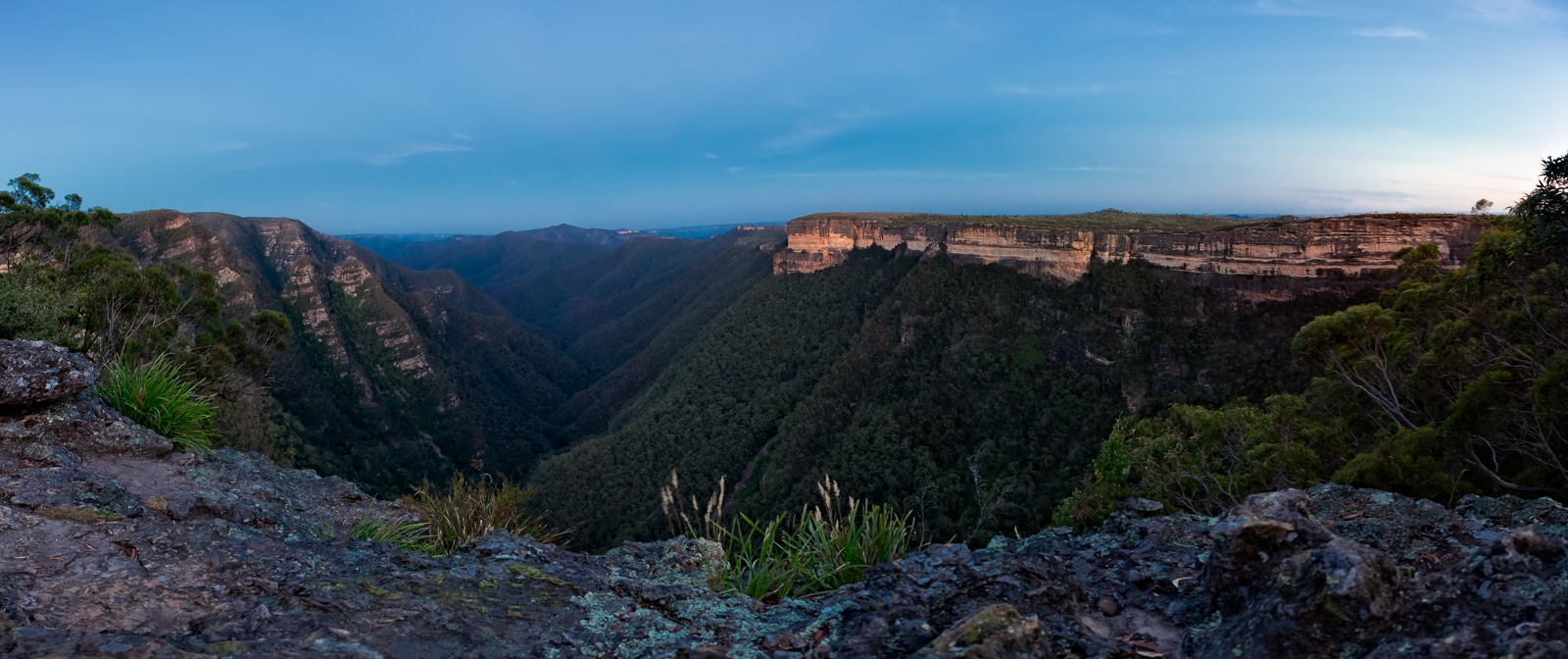 There are varying stories as to why the mountains seemed blue however one smart little cookie scientist put it down to the fracturing of light and the fact that only the blue light is disbursed due to atmospheric conditions within the gorges. This is not a unique to the Blue Mountains in New South Wales it can be seen in other places around the world which share similar characteristics.
No matter what the reason the view is spectacular and one I will definitely go back and see.
It was kind of a shame to leave this place but my journey and travels were taking me north up to the Jenolan Caves.