Capturing the Majestic: Photography Adventures in Alice Springs
Alice Springs, in the heart of the Australian outback, is a photographer's paradise. With its vast, rugged terrain and unique natural features, it offers endless opportunities for both portrait and landscape photographers. One of the most spectacular sights to capture in Alice Springs is the full moon rising over the radio towers that sit on Mt Gillen.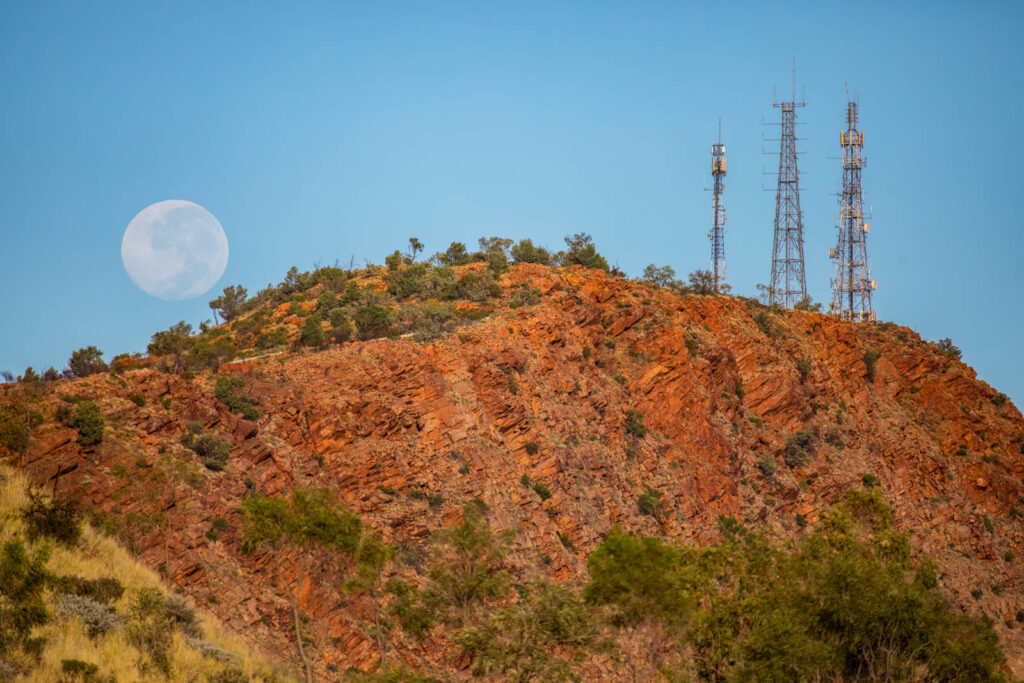 PRO-TIP: "A telephoto lens can help capture the moon's details and make it appear larger in the photo."
The radio towers that sit on Mt Gillen also offer a dramatic backdrop for portrait photography. These towering structures provide a contrast to the natural beauty of the outback and can create an industrial, urban vibe in photos. Photographers can capture the towers from a distance to create a sense of scale.
For landscape photographers, the full moon rising over Mt Gillen offers a breathtaking sight. The stark landscape provides a dramatic contrast to the soft, glowing moon, creating a stunning image.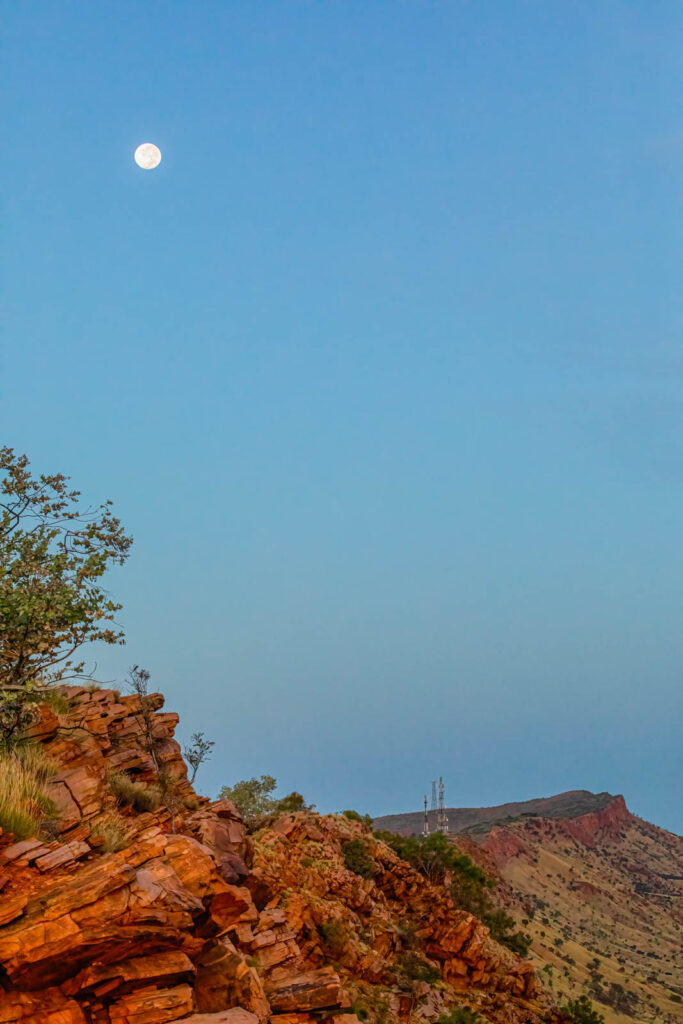 For those who are interested in improving their landscape photography skills, I offer both private and group lessons.  These are a great way to learn new techniques and explore the unique beauty of the Alice Springs region. I have the experience and knowledge to provide you provide guidance on camera settings, composition, and framing. Private lessons can help photographers of all skill levels improve their craft and capture stunning images.
In conclusion, photographing the full moon and the radio towers that sit on Mt Gillen in Alice Springs is a unique and rewarding experience for both portrait and landscape photographers. With the right techniques and equipment, photographers can capture the beauty and drama of this unique location, creating unforgettable images. Whether you are an experienced photographer or just starting out, Alice Springs offers a wealth of opportunities to explore and improve your craft.

Want to know more about photography workshops?  Contact me now to find out.