As the last sunsets over the evening sky for 2015 we all generally like to sit back and bot reflect on the year that has gone and look forward toward the year that is ahead.  Most of us will have grand plans of what it will be like and the amazing things we will achieve.
Most will move on from new years day with little direction toward the grand plans they made just a few hours before.
I see the world through a lens and in a series of frames, with each frame different from the next and all frames unique and can never be repeated, so if you do just one thing tonight take a photo of yourself with all the warmth of these new and wonderful grand plans you have for the year ahead, and when you lose faith or just get busy in life pull out that photo and remember…..  Remember that moment in time where you were for just a fraction of a second free to dream and become whatever you want to be.  🙂
The process of capturing a fraction in time that lasts a lifetime is an amazing thing and one I don't think I will ever get sick of.
Now for me I will be spending tonight not alone but with the love of my life.  Under the stars with my photography 🙂
For me the night life and the crisp early mornings make for fantastic photos so I will be spending it under the stars with my camera by my side to capture one of Australian's true wonders……  The Australian Blue Mountains.
What are you planning for tonight? and what amazing things will you be doing over the next year?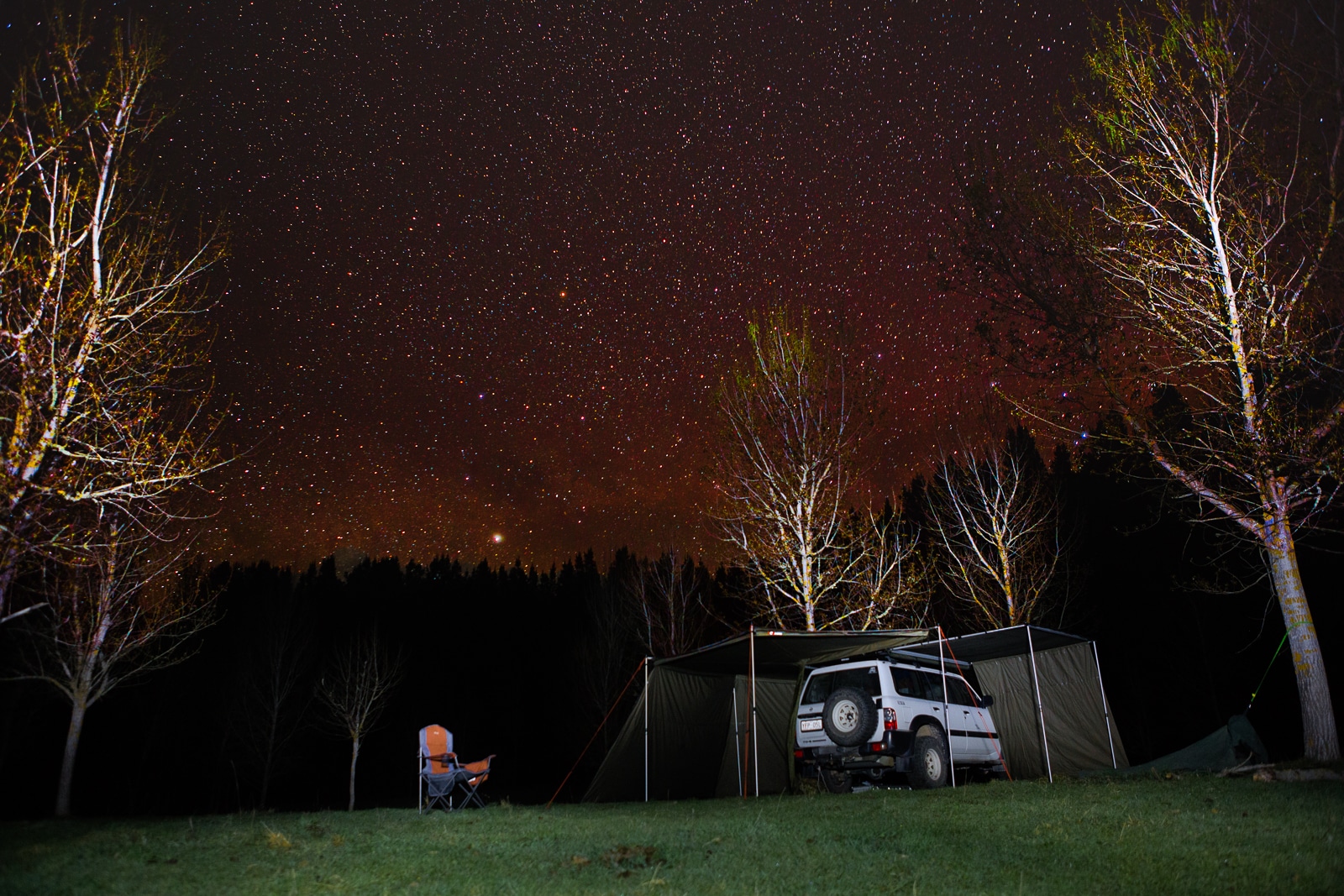 PS: If you are interesting in learning how to capture night shots like this one and the technique of painting with light let me know as I am looking and conducting some workshops if the interest is there. 🙂
Technical Info:
Exposure: 30 seconds
Aperture: 2.8
Focal Length: 24 mm
Lighting: Used a flash light to paint the trees and everything in the foreground.