A week or so ago posted a picture of a lady in a blue dress next to a swimming pool and in this post, I wanted to go along give some insight into the background and the behind-the-scenes of making that shot.
I had with me my Elinchrom Quadra along with my Elinchrom 100 cm x 100 cm softbox hoisted up high on a light stand. Luckily for me, I had an assistant holding the light as the wind was blowing a gale without their assistance there was no way I could use any sort of like fodder modifier like a softbox as a thing was turned into Mary Poppins and flown off the roof.
In the shop below you can see that I had softbox roughly about 3 m away from the model. The placement of the softbox was as close as I can get without having the shot and I did this on purpose to ensure that had soft as possible light. Because of the high winds, I removed both external and internal diffusers as there was a high chance they were going to blow off the roof, and I really didn't want to go collect them. 🙂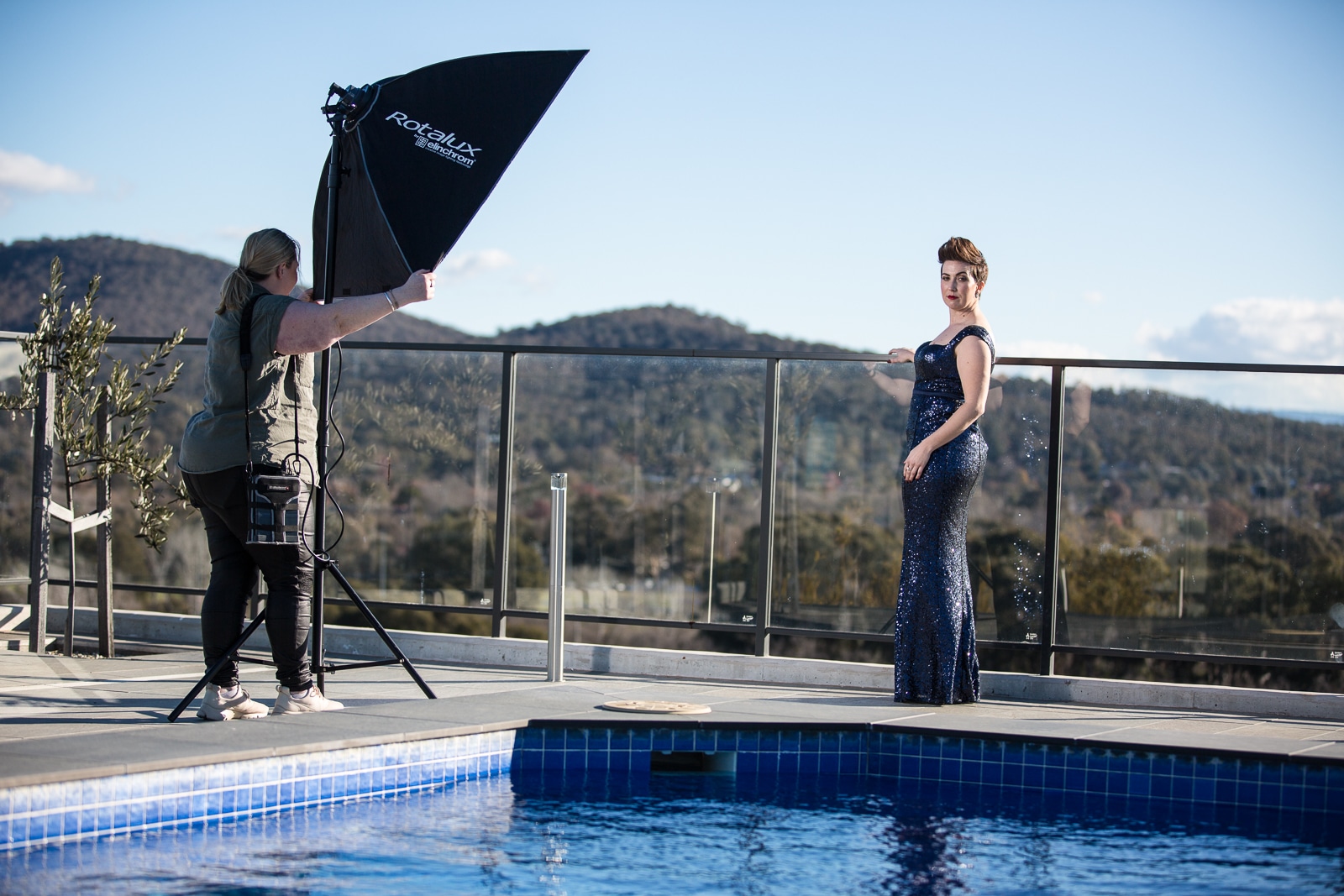 As you can see shot was taken in full sun's on the left side of the model without the artificial lighting that part of her body would have been incomplete shadow and to be honest would have looked like crap, so the only way to get around that is to punch a light into the shadows to reduce the contrast between the left side of her body and the right side that was in the sun.
The light itself is fired by a remote trigger that sits on top of my camera gives me about 70 m range so was able to get back a considerable way and take the shot using a 200 mm lens.
After a little bit of mucking around and getting the exposure right to rest, you could say is history.